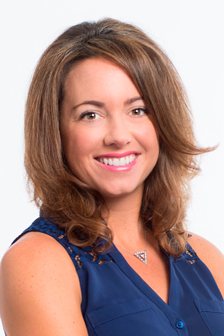 Looking Back
2016 was an active year for South Gate real estate!   The year began with about a 3-month supply of homes for sale, then during May, June, and July that dipped to a level where nearly the exact same number of properties sold as entered the market in a given month.  A 6-month supply of inventory is considered balanced so throughout 2016 South Gate remained a seller's market.  That being said, some of the list prices in the past few months have climbed to levels that are likely not sustainable.  In December the average list price in South Gate was $293,000, with the average sale price considerably lower at $256,000.  Most homes in 2016 sold for about 98% of list price, up from the past few years where this hovered closer to 94%, though this is calculated from the list price at the time of the sale rather than the original list price.
There were very few distressed sales (short sales and foreclosures) this year, though some values were still good enough for buyers to purchase, repair/update, and resell since the prices for renovated homes in the neighborhood are now solidly in the $300,000+ range.  Similarly, moving into 2017 I think one of the most important thing for owners to keep in mind is that value is determined by the past closed sales, not by the price of the homes currently for sale.  A few properties that have been renovated have recently hit the market at massively inflated and unrealistic prices and buyers aren't biting.  Updated houses do sell very well in South Gate but buyers are savvy and they'll only pay what properties are realistically worth, so keep this in mind when renovating with resale in mind (for example, put in $60k and not $200k to keep within the realm of normal for our neighborhood).  If you are ever considering a project and would like input from a real estate value perspective, please contact me!
Moving Forward
Prices are anticipated to appreciate at a steady 3%-5% level in 2017, which is a sign of a healthy market.  Interest rates are expected to rise and this will affect the purchasing power of buyers, which in turn may alter the market and keep prices level rather than skyrocketing.  If you are at all considering selling, now is a good time (and I don't always say that!) because if you have owned for at least a few years you will already have received the big benefit of the high rates of appreciation over the past two years, with the future appreciation continuing at a lower speed so it makes less difference to your bottom line.  2016 was a wonderful year for South Gate real estate and 2017 will be too!
Want to stay in-the-know?
If you would like a quick Market Snapshot monthly that will tell you things like whether average price in your 'hood is increasing or decreasing, how long most homes stay on the market, and other useful stats, please send a quick e-mail to allisonwerner@michaelsaunders.com.  I'll just need the property address and can get it set up right away to update you once a month.